Welcome once again to another article of Facts King, facts about Mary Seacole! In this article, we will talk about one of the most important black women in British history: Mary Seacole. Let's begin with her background so we can start sharing some interesting facts about her life.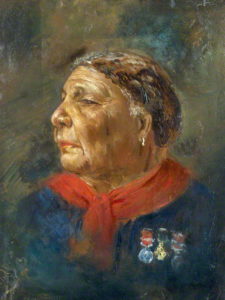 Who is Mary Seacole?
Many people are remembered ten or even hundreds of years after their death. This was the case with Mary Seacole, who was forgotten for almost a century after she died. Born in Jamaica, Mary Seacole was an important nurse during the Crimean War and a businesswoman. During this war, she set a place up where she looked after wounded men and provided food to them.
Her work was heavily overshadowed by Florence Nightingale, who is known as the "Founder of Modern Nursing." She was also in charge of the nurses that worked during the Crimea War. The importance of Mary Seacole's work has caused major controversy, especially among the supporters of Nightingale. However, they cannot deny the impact of the labor she did during her lifetime. She was responsible for saving thousands of lives and bringing happiness to those who were fighting in the war.
Interesting Facts about Mary Seacole
1. Mary Seacole practiced nursing when she was little.
Mary's mother was a free Jamaican woman who worked as a "doctress". In Jamaica, a doctress was a healer that used traditional remedies prepared with herbs. That's why Mary started to practice based on what she saw when her mother was working. She began her practices with a doll, and then she moved to pets before helping her mother with her patients.
2. She wasn't the only business owner in her family.
Many of her relatives had already established successful businesses. Besides being a healer, her mother was the owner of a boarding house, called Blundell Hall. This was a very popular hotel, and people thought it was one of the best boarding houses in Kingston. Additionally, the members of her father's family were merchants, and her half-brother opened a hotel in Panama.
3. Before taking care of wounded men in the Crimean War, Mary had already worked as a nurse in different countries.
Something that wasn't common during Mary's times was that women traveled as frequently as she did, especially without a chaperone. Before getting married, she traveled to The Bahamas, Haiti, and Cuba.
In 1850, she treated hundreds of patients in Jamaica during the cholera epidemic. In 1851, she traveled to Cruces, in Panama, where she treated those who suffered from cholera. She had a good reputation because she successfully treated many who were infected and always prepared her own herbal medicines. She was also helpful in her homeland during the yellow fever outbreak of 1853.
During these nursing experiences, she learned the importance of a good diet for ill people and established strict sanitary measures to treat the patients.
4. Mary Seacole volunteered to work at hospitals during the Crimea War but was rejected.
She tried to join the nurses that were sent to Turkey during the Crimean War, but she was always rejected. She did applications to the War office, to the Crimean Fund, and to the group of nurses managed by Florence Nightingale. She was rejected on those three occasions, even if she had references from officers and doctors. The main reason why she couldn't work as a nurse with other women was the color of her skin, because they were only looking for white women.
5. Building the British Hotel was a challenge.
After being rejected, she decided to help the soldiers using her own means. She joined Thomas Day and went to the Crimean peninsula. They hired local laborers and built a hotel using abandoned and second-hand materials such as wood and iron sheets.
In the hotel, she offered food and provisions to the soldiers. Besides treating wounded men, Mary also worked as a cook and as a vendor of provisions outside the British camp. She was beloved by the soldiers, as she treated everybody kindly and transmitted happiness when she walked by the streets with her colorful dresses.
6. After the war ended, she was very poor.
When the soldiers left the Crimean peninsula, the hotel was receiving lots of supplies daily that Mary couldn't sell. In order to pay the suppliers, she had to sell everything at very low prices. She had to go to England, where she was declared bankrupt in 1856. However, a fund was created to help her, and it received collaborations of many military men that had met her during her lifetime.
7. She wrote an autobiography.
"Wonderful Adventures of Mrs. Seacole in Many Lands" is the name of her 200-page autobiography. She worked with an editor to perfect her writing, and in 1857, the book was published by James Blackwood. The book is divided into 21 chapters, of which 12 narrate her labor in the Crimean War.
From reading these facts about Mary Seacole, I hope that you learned something new. If you are interested in learning more about new people, visit historical people page.