Do you want to know more about the life of pioneer scientist Marie Curie? If so, you have come to the right article. This article will inform you of various facts about Marie Curie so that you will have more insights about her life. However, before we get into the facts, why don't you read a little background about Marie Curie.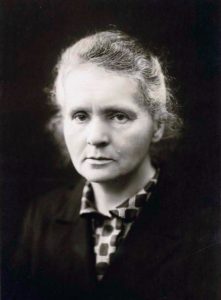 Who is Marie Curie?
Marie Curie, then Maria Salomea Skłodowska, first opened her eyes to see the world on November 7, 1867, in Warsaw, Poland. Her parents, Bronisława and Władysław Skłodowski, were well-known teachers of the area. Due to the uprising aimed at restoring Polish independence, both sides of Marie's family lost their fortunes and property. This meant the families had to start over, leaving Marie and her siblings to struggle throughout their lives. However, these struggles did not harm Marie's chances of becoming one of the pioneering women in the fields of chemistry and physics.
Interesting Facts About Marie Curie
1. A Woman Of Many Firsts
With Marie Curie being a pioneer woman in her fields of study, it is not surprising that she holds the title of many firsts. Throughout her career, Marie Curie became the first woman to obtain a Ph.D. from a French University and the first woman to become a professor at the University of Paris. On top of this, Marie Curie was the first recipient of a Nobel Prize in physics as a woman. But she did not stop there as she also became the first person, man or woman, to win the Nobel Prize for a second time.
2. Originally, The Nobel Peace Prize Committee Ignored Her.
French Academy of Sciences members wrote a letter to the Nobel Peace Prize in 1903, nominating Marie and Pierre Curie and their contemporary Henri Becquerel for the Physics Nobel Prize. However, due to the times, most of the committee members ignored this request because Marie was a woman. Fortunately, one of the members took the matter seriously and wrote a letter to Pierre explaining the situation. In return, Pierre wrote to the committee and told them to consider Marie and Pierre as partners. The committee did and later that year, Marie became the first woman to win the prize. This is quite a fascinating fact about Marie Curie.
3. Marie Curie provided Medical Aid To World War I Soldiers.
During World War I, Marie had to push aside her radioactive research because of German invasion threats in Paris. But, this did not stop Marie from making advances in different ways. From 1914 until the end of World War I, Marie helped make sure x-ray machines and ambulances were available for the soldiers and surgeons. By the end of the war, people estimated that because of Marie's help, they were able to save the lives of millions of soldiers.
4. Her Daughter Also Won The Nobel Prize.
Marie and Pierre were not the only members of their family to win the Nobel Prize. On July 26, 1895, Marie married Pierre Curie, a French Physicist. Together, they would go one to change the field of physics and raise a family, at least until Pierre's death in 1906. The couple had two daughters, Irene, born in 1897, and Eve in 1903. Irene would grow up to follow in her mother's footsteps in the field of Chemistry. In 1935, Irene won the Nobel Prize in Chemistry with her husband for their work in radioactive elements.
5. Marie Curie Did Not Realize The Danger Of Radioactivity.
Over 100 years ago, Marie and Pierre first discovered radium. Of course, with any discover is the lack of knowledge, which affected Marie is a terrible way. While Pierre kept radium in his pocket to show people, Marie kept some at her bedside to use as a nightlight. Both Marie and her husband developed troubles of constant pain and fatigue throughout their life. Marie, who passed away in 1934, suffered from advanced stages of leukemia. Unfortunately, neither Marie or Pierre considered radium to be the cause of their health problems. Even nearly a century later, the items found in the lab of the Curie's cannot be safely seen due to radioactive activity.
6. She Worked Out Of A Shed.
All the work that Marie and her husband completed for the Nobel Prize in Physics was done in a shed. This work required hundreds of hours of physical labor as they had to come up with example after example in order to prove that they, in fact, developed a new element. However, their lab was not large enough to accommodate all the space they needed so the couple moved into an old shed.
I hope that you enjoyed learning more about Marie Curie facts. For more information on other historical figures, visit historical people page.