Are you interested in learning about John Locke, a philosopher who greatly impacted the thoughts of the Western world? If you do, read these facts about John Locke carefully!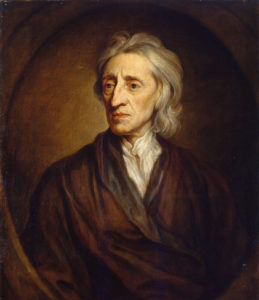 Who was John Locke?
John Locke, a renowned English philosopher, was a great man during his lifetime. His works is taught at schools even to this day. During his early years, his father homeschooled him. At the age of 14, he enrolled at the Westminster School in London. Then, he enrolled at Oxford University, more specifically, Christ Church College. He was knowledgeable in many different areas. He is known for his philosophy, but he was also a physician. We can see that in the fact that Lord Anthony Ashley Cooper employed Locke as his personal physician. This proved to be beneficial to Locke because his employer had quite an influence on his political thinking.
Because of the allegation that Locke was involved in the Rye House Plot, he was exiled. On his return, he published a few articles that influenced the philosophers around the world even to this day. One example in the past is that his writing formed the basis of the American Declaration of Independence.
Interesting Facts about John Locke
1. John Locke's technical name is John Locke, Jr.
John Locke was born in Wrington on August 29, 1632. His parents were John Locke Sr. and Agnes Keene. He had a brother, Thomas Locke,  who was 2 years older than John Locke. Although the Locke family was not rich, the family was comfortable because his father was in the Parliamentary forces. Since his father is John Locke Sr., John Locke's technical name would be John Locke, Jr. Isn't that a cool fact about John Locke?
2. John Locked graduated from University of Oxford.
Locke studied Arabic, Hebrew, Greek, and Latin at Westminster School after being home-schooled by his father. On obtaining a scholarship in 1652, he went to Christ Chruch School when he was 20. He studied philosophy, logic, and other related courses while at Oxford. He received his bachelor's degree and master's degree in the years 1656 and 1658, respectively. Unfortunately, he lost his mother while he studied at Oxford, and he lost his father three years after he got his master's degree. When his brother died in 1663, he lost all his family.
3. John Locke also studied medicine.
In his later years, he became interested in medicine. So, he received another bachelor's degree in medicine in 1675.  Famous people that he worked with while he was studying are Robert Hooke and  Robert Boyle. When Lord Anthony Ashley Cooper, Earl of Shaftesbury, sought the treatment for a liver infection at Oxford, John Locke met him and became his personal physician because Lord Cooper was impressed with his work. Not many people know this John Locke fact that he studied medicine too!
4. John Locke was mentored by Thomas Sydenham and his employer.
In 1662, Locke's employer, Anthony Cooper (also known as Earl of Shaftesbury) became Lord Chancellor, which is one of the most powerful offices in England. As a result, Locke received several offices, and he learned from his employer. Another major influence was Thomas Sydenham, who was Locke's medical mentor. Although he was there to teach Locke about medicine, he greatly influenced Locke's political thinking as well.
5.  John Locke fled to England on the allegation of being involved in the Rye House Plot
Cooper was one of the most powerful man in England, but he lost his power when Charles II disfavored him. Because of this, John Locke was also in danger because he was Cooper's close associate. In 1675, he moved to France where he lived until 1679. He returned to England when his employer had been granted restoration from exile, even though it was short-lived.
Like Cooper, he opposed the succession of the Roman Catholic brother of Charles II, since Locke was a Protestant. Known as the Rye House Plot in 1683, there was an assassination plot against Charles II and his brother, James. Because he was one of the suspects, Locke fled to the Netherlands immediately. Historians believe that Locke was not involved in this plot. After about five years in exile, John Locke returned to England when King James II, Charles II's brother, had been overthrown.
6. John Locke is undoubtedly a great philosopher.
His return from exile marked the best time in his career because he wrote his monumental works. These included "An Essay Concerning Human Understanding", "Two Treatises of Government", and "A Letter Concerning Toleration," which dealt with philosophy, politics, and religion, respectively. Some other works are "Reasonableness of Christianity", "Some Thoughts Concerning Education", and more. "Two Treatises of Government" is considered to be one of his best works. An interesting fact about John Locke is that these major works were written after he was 60 years old.
7. John Locke nurtured a relationship with Damaris Masham, and he also passed away at her place.
Locke was close friends with Sir Francis Masham's wife, Damaris Cudworth Masham. They met in her twenties, and they became friends ever since. Damaris' philosophical thoughts were the reason for Locke's attraction to this 26 years junior. It is important to note that this was not a romantic relationship.
In 1691, she invited Locke to her house where he lived until October 1704. He died at the age of 72 while she read him the Psalms. He lays in Essex at the churchyard of High Laver village.
8. John Locke never had a wife.
This great philosopher did not have a wife, and therefore, no children.
I hope that you enjoyed learning about this great philosopher, John Locke. If you are interested in learning more about other great figures in history, visit historical people page.