Thank you for stopping in to check out facts about Harold Godwinson. However, before we get into some facts, let's take a little look at his background.
Harold Godwinson, also known as Harold II, was the last king to be crowned as an Anglo-Saxon. He was born sometime in 1022 and became king on January 6, 1066, when King Edward the Confessor passed away. He is probably is most famous for his encounters with William I in Battle of Hastings. Keep reading for more facts on Harold Godwinson!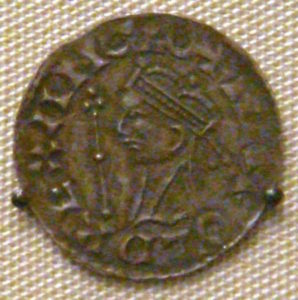 Interesting Facts about Harold Godwinson
1. After his father lost his Earldom, he helped him regain it again.
Because Harold's father, Goodwin, Earl of Wessex, refused to follow the orders of the king, he was exiled from the kingdom in 1051. Therefore, Harold and his father left the kingdom. However, they would return the following year with a group of supporters. This army of supporters helped Goodwin regain his earldom back.
2. He married twice.
During the 1040s, Harold got married to a woman named Edith. His first marriage was not sanctioned by the church but was accepted by the commoners of England. Together, the couple was married for two decades and had about six children together. His second marriage would take place in 1066, to another woman named Edith. Together, the pair would have two children.
3. Harold Godwinson became king in 1066.
He was crowned the King of England after King Edward passed away in 1066. While Harold was not technically in line for the throne, he claimed that King Edward asked him to take the position and take care of his family before he died. While William I stated this was not true, the only witness to this event was King Edward's wife and Harold's sister, Harold became king the day after King Edward's death. He remained king until he passed away years later.
4. Before becoming king, he took over his father's position.
When Harold's father, Goodwin, passed away in 1053, Harold was given his father's position as Earl of Wessex. This promotion would make Harold the second most powerful man in England, with only King Edward more powerful than Harold. A few years later, in 1058, Harold would become Earl of Hereford on top of Earl of Wessex.
5. He killed his own brother.
Harold's brother, Tostig, was the earl of Northumbria. He planned to attack Harold by plotting with Harold Haradrada of Norway. However, Harold Godwinson heard about this and started his own invasion against his brother and Haradrada. This is probably one of the least known facts about Harold Godwinson, but both Haradrada and Tostig were killed by Harold's forces in the Battle of Stamford Bridge.
6. Harold Godwinson was probably shot in the eye.
While no one can say for certain, there are many historians who have studied his life that believe he was shot in the eye during a battle. The event would have taken place during the Bayeux Tapestry in the Battle of Hastings. At the time, Harold would have been hit in the eye with an arrow. The first reports of Harold getting shot in the eye occurred thirty years after the event would have taken place.
7. His throne was threatened as soon as he became king.
Right after Harold became king, William of Normandy began his work on invading England. During his preparation work, William built around 700 ships for the battle. William and Harold would not only battle on land but also on the sea.
8. He is believed to have been a handsome man.
Drawings and painting of Harold have always shown him to be considered handsome for his time period. He was also considered to be taller than the average man, have great physical strength, and many people felt he could be very courageous just by his physical appearance.
9. Harold Godwinson died during the Battle of Hastings.
Once Harold and his army became victorious in the Battle of Stamford Bridge, they decided to move south and meet William I of Normandy. This meeting would result in what is now known as the Battle of Hastings. During this battle, Harold would be killed about nine hours after the battle started. This made Harold's army retreat and William I and his army would be victorious. This victory is one of the most well known Harold Goldwinson facts!
10. There is more than one account of his death.
While we know that Harold died in the Battle of Hastings, no one is really sure exactly how Harold died. One of the accounts says that he died from being shot in the eye with an arrow. The second story of how Harold died say that four knights from William's army dismembered his body.
I hope that you've learned a lot from reading this article on Harold Godwinson facts. If you would like to learn more about facts on other historical figures, visit historical figures page.